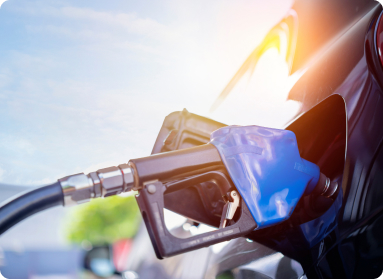 AAA projects that more than 49 million Americans will hit the road and drive more than 50 miles from their homes for Thanksgiving this week. That's a lot of miles traveled, and a lot of stops at the gas station to fuel up before those trips.
Drivers lucky enough to live in one of the 31 states that sell UNL88 (E15) should remember to fill up with this higher biofuel fuel blend that helps lower costs while traveling over the holiday (and also helps lower carbon emissions). When they do choose UNL88 (E15), they'll certainly be in good company—Growth Energy recently calculated that, to date, American motorists have logged 90 billion miles on E15, proof positive that this more affordable, higher biofuel blend is the right choice for consumers and that it can be relied upon by 96% of cars on the road today.
To give an idea of how far 90 billion miles is, it's 27 million trips between Miami and Seattle. It's 20 million trips between Boston and Fairbanks, Alaska. It's 10 million trips from Cape Town, South Africa to Oslo, Norway.
That's a lot of miles, all on a fuel that has provided consumers with lower priced options at the pump for several consecutive summers and is still saving drivers up to $0.60 per gallon at the pump today—even more than that in some areas.
So when you head out this holiday season, be safe, take some time to rest with friends and family, and save yourself some money by filling up with UNL88 (E15)!
Happy Thanksgiving from Growth Energy!